Informations pratiques
Mardi 8 & Mercredi 9 février 2022
Le HUBDAY Future of Retail & E-commerce 2022 est un événement hybride le mardi 8 février et le mercredi 9 février au Palais Brongniart.
Le jour de l'événement, vous recevrez un email avec le lien vers le live de la conférence. Ce sera également accessible depuis la page d'accueil du site. La création de votre compte est indispensable pour suivre l'événement en direct en ligne.
Accès au Palais Brongniart :
Adresse : Palais Brongniart - 16 Pl. de la Bourse, 75002 Paris
Bus : Lignes 20, 29, 39, 85 arrêt Bourse
Metro : Ligne 3 - arrêt Bourse
Parking : Parking Indigo Paris Bourse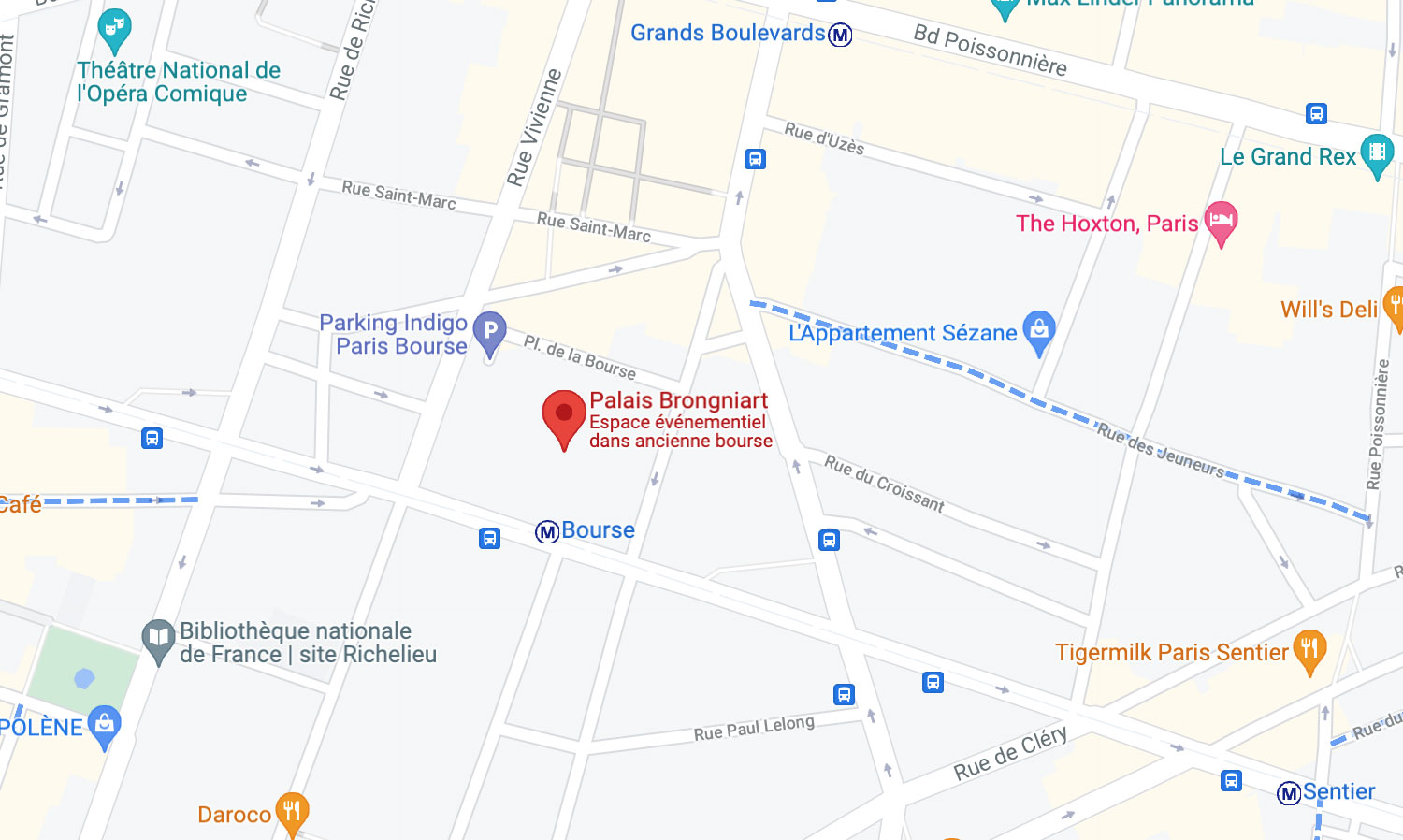 Protecting you - our commitment




Speakers

Individual use of microphones
Disinfection of microphones between speakers
Social distancing respected on stage




We ask participants with symptoms (fever, cough, headache, loss of smell ...) not to come to the event. Your access will be refunded or exchanged.